Delivering unique WIM customer
solutions to your country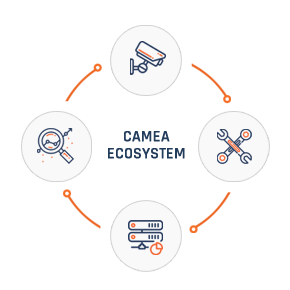 Turn-Key
Services range from civil engineering, component delivery, system installation and integration, staff training to maintenance and post-installation support by CAMEA directly or through authorized partners.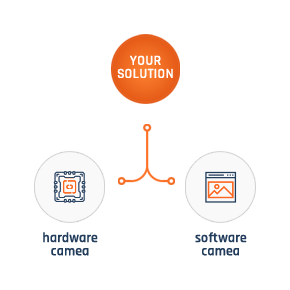 Custom Design
This may include integration of components from various vendors or custom SW and HW implementations and modifications such as country-specific legislation issues, communication protocols or custom GUI.
CAMEA OEM
Selling our products under the business partner's brand is possible! CAMEA's products can be provided as components to resellers or system integrators who are in need of specific parts.
CAMEA is the right choice for your business
in WIM and Intelligent Transportation
Developing, manufacturing and delivering a variety of ITS
Continuously improving, updating and upgrading
Educating your team in installation and maintenance
Providing individualized support
Experience with deploying in different environments
Applications
CAMEA WIM is applied in order to collect traffic stats and to protect roads through enforcement. The applications vary in the system setup, resulting in different output accuracy.
Statistics
The system is a great source of valuable traffic data, such as the accurately calculated road stress. The application serves as a good information base for the next steps in infrastructure planning.
Pre-Selection
To tackle time-wasting queues at static scales, all vehicles are first weighed at full speed. Only those that seem to be overloaded are subsequently diverted for further weight measurement.
Enforcement
The most efficient tool in road protection is enforcing directly without any necessity to build a static scale and to employ its staff. Violators are fined without affecting traffic fluency at all.
CAMEA WIM Exceptionality
First WIM certified for direct enforcement worldwide
Speed and dimension enforcement
Measuring between lanes
Measuring in both directions
Dual tire detection
Advanced validation process
Sensor independence
Wide range of recognized classes
Multiple classification schemes
Centralized remote diagnostics
Central data server support
Proven effects of CAMEA WIM
Better Road Quality
Heavy vehicles are the most significant factor in damaging roads. Making sure they are loaded properly is key for road preservation.
Fluent Traffic
Weighing in motion helps eliminate problems of long queuing on weigh stations and slow heavy vehicles influencing traffic flow.
Better Road Safety
Together with integrated speed enforcement, weighing trucks shortens the potential braking distance of large vehicles.
Other CAMEA Solutions
We create state-of-the-art and field-proven platforms for various industrial and transportation solutions.