We are able to deliver a variety of next generation traffic systems to your country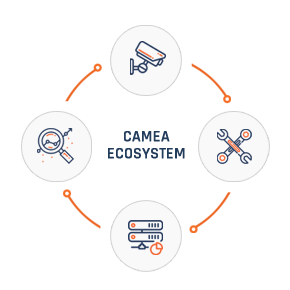 Turn-Key
Services range from civil engineering, component delivery, system installation and integration, staff training to maintenance and post-installation support by CAMEA directly or through authorized partners.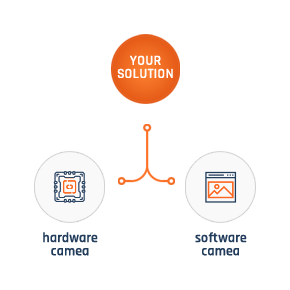 Custom design
This may include integration of components from various vendors or custom SW and HW implementations and modifications such as country-specific legislation issues, communication protocols or custom GUI.
CAMEA OEM
Selling of our products under the business partner's brand is possible! CAMEA's products can be provided as components to resellers or system integrators who are in need of specific parts.
Best choice for your traffic business?
Well because...
We deliver whole technological platform
We keep up to date all software
We educate your team to able to supply services
We are 24/7 worldwide available for any support
Our WIM is the most used platformon the globe
CAMEA tiene una amplia experiencia en la implementación
de sistemas para la industria y el transporte.
Contacte CAMEA para encontrar la mejor solución
¿Necesita más información?
Check this video of how the system works
Best effects of CAMEA WIM
Better Road Quality
Heavy vehicles are the most significant factor in damaging roads. Making sure they are loaded properly is key for road preservation.
Fluent Traffic
Weighing in motion helps eliminate problems of long queuing on weigh stations and slow heavy vehicles influencing traffic flow.
Better Road Safety
Together with integrated speed enforcement, weighing trucks shortens the potential braking distance of large vehicles.
Applications
All measurements are done at normal traffic speeds, so complete vehicle weighing (wheels, axles, gross) can be performed without any traffic flow disturbances.
Statistics
The statistics application provides traffic data such as vehicle count, high number of vehicle classes or axle width. Unlike traffic counters and classifiers, road stress is not estimated, but based on actual weighing (ESAL). Overloaded vehicles are the ones causing the most damage, which means detecting them is the key to proper infrastructure planning and maintenance management.
Pre-selection
Some situations call for highly precise weighing of vehicles on a static or low-speed scale. The pre-selection application enables to check the vehicle number and to pick the potentially overloaded truck to be further measured. Therefore, all vehicles are controlled and no time-wasting queues appear.
Enforcement
The most advanced solution provides precise weighing, accurate traffic data collection and classification. Multi-lane bi-directional free flow monitoring allows weighing trucks at full speed. Costs go down - no static scale has to be built, no staff has to be employed. Overloaded trucks are penalized by sending a bill, traffic fluency is not harmed at all.
Basic specification
Basic specification
Traffic monitoring, vehicle counting and traffic classification
Camera system including ANPR
Speed enforcement
Weighing trucks moving at high speed
Dual tire detection
3D vehicle measurement
Sensor type independence including piezoelectric, strain gauge or optic sensors
Other CAMEA solutions
All measurements are done at normal traffic speeds, so complete vehicle weighing (wheels, axles, gross) can be performed without any traffic flow disturbances.